Robin and Davy Go to Comic Con
Sam, Robin, and Davy all went into the city yesterday to visit the San Francisco Comic Con, a convention for "people that have a true love for comic books, stories, artwork and pop-culture." Robin went costumed as "Lizard Master," a superhero of his own invention, while Davy dressed as Dipper from the "Gravity Falls" cartoon (his current obsession). Here they are on the subway: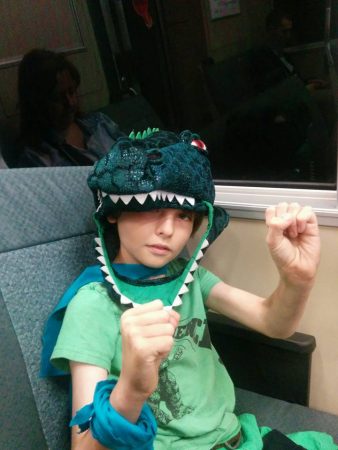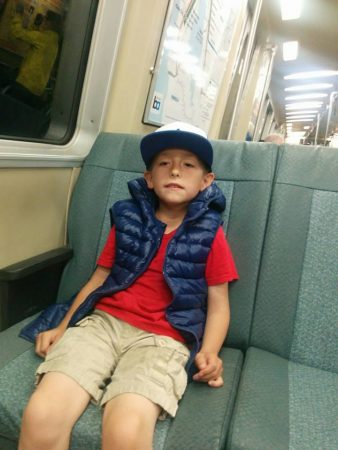 Robin came home calling it, with characteristic enthusiasm, the "best day ever." Apparently he got to hug Godzilla! And T-Rex! And Wonder Woman! (Wonder Woman is cool enough that he made an exception to his reptile theme for her.) Davy was more reserved but also seemed to enjoy himself quite a bit, while Sol and I stayed home and got some rest. So a very nice time was had by all!