Christmas Bat
Well, we managed to produce a reasonable facsimile of a happy Solstice? We lit a fire and drank hot chocolate and tried to sing Christmas carols, except neither Sam nor I could remember much of the words, so then he tried to look them up on his phone and the rest of us got bored and wandered away.
The kids opened their presents, and tomorrow we're headed over the pass to visit Pappy and Nonna and Sam's sisters in Carson City. Davy really wanted to see snow for Christmas so he'll get his wish!
Here's Davy dressed as the traditional Christmas Bat: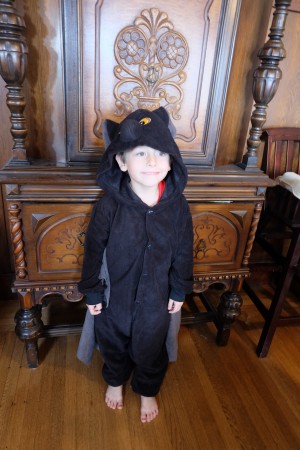 and we also got school photos back from Robin and Davy, so here's bonus pics of them. I need to get one of Sol but he doesn't really stay still!