Thora's New Bling
I don't have a daughter to buy pretty clothes for, so I indulged myself by getting a sparkly new collar for my big girl: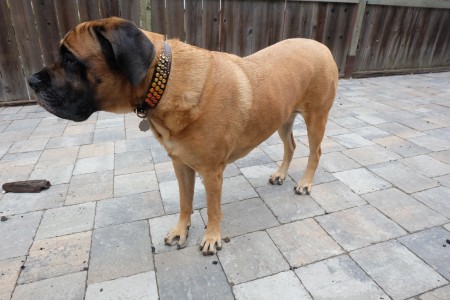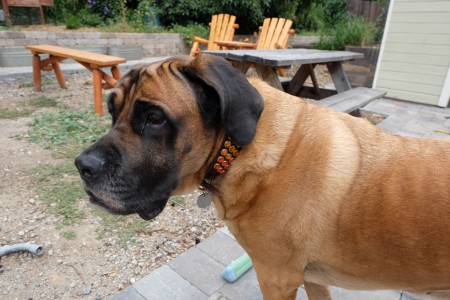 It's by Paco Collars, a leatherworking studio in San Francisco, and although it was almost unjustifiably spendy, I think Thora carries it off majestically.
There's not much new here to report: Davy's surgery hasn't been rescheduled yet since he's still got a cough, but he hasn't had any problems with the hernia. Everyone else is fine. And I'm very much looking forward to Mother's Day tomorrow!