Snapshots from a Family Reunion
A couple weekends ago we flew to Dallas to celebrate my grandmother's 90th birthday. It was a really nice celebration of her many achievements and a chance for our whole far-flung family to gather. Here's nearly the whole clan on my mother's side (thanks to my cousin Jessie for the photo):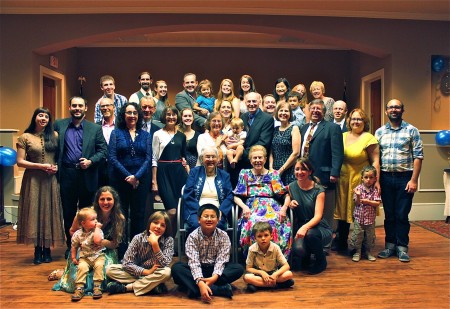 And a couple of moments between second cousins (these both snapped by my cousin Pei):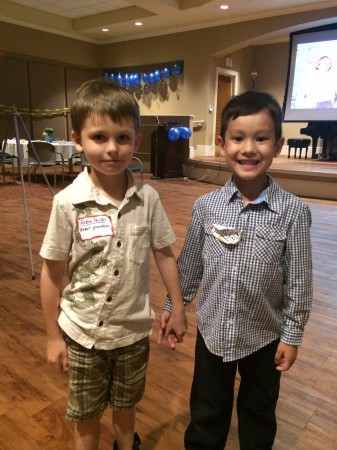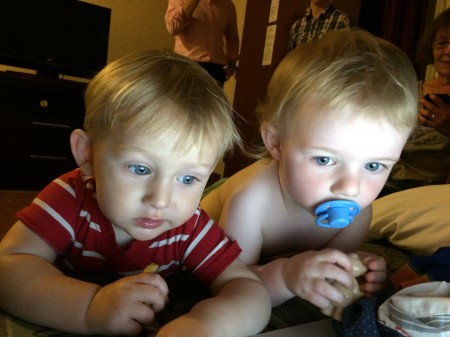 Flying with three small children is not quite the ninth circle of hell, but easily the third or fourth. Still, I'm glad we had the chance to be part of such a special event. Many thanks to my mom and aunts for organizing the reunion, and to my grandmother for creating such a splendid family and living a life that inspires celebration.