Happy Birthday Baby!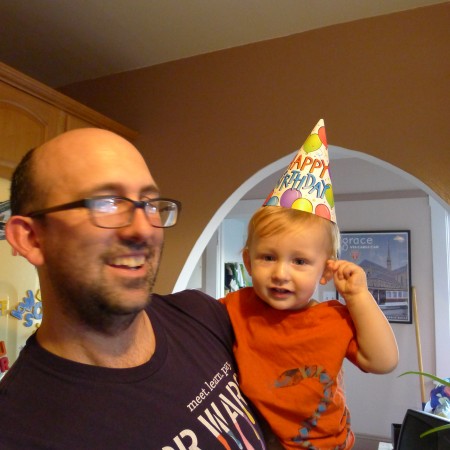 I can't believe Sol is already a year old!
We didn't have a big party, but I baked a plate of brownies and we stuck a candle in one, and after dinner we all sang "Happy Birthday." His brothers helped him blow out the candle. He also got some cards in the mail, and seemed pleased by that—I think he was generally aware that a special fuss was being made, and that he was at the center of it. He's pretty comfortable with that state of affairs!